Carers Trust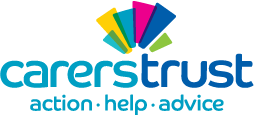 Carers Trust is a new charity which was formed by the merger of The Princess Royal Trust for Carers and Crossroads Care in April 2012.
Carers Trust works to improve support, services and recognition for anyone living with the challenges of caring, unpaid, for a family member or friend who is ill, frail, disabled or has mental health or addiction problems. With our Network Partners, we aim to ensure that information, advice and practical support are available to all carers across the UK.
Hilary became Vice President of The Carers Trust in 2012 after being a Patron for several years. For more information about the Carers Trust vist their website www.carers.org or follow them on twitter @CarersTweets.