WOW Table Art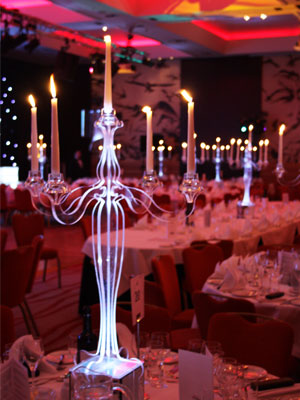 Table Art is a stunning way to enhance your event
With self-lit centrepieces and illuminated furniture you can transform any room into a spectacular venue. Using powerful LED lights that run on re-chargeable battery power, these elegant table centres and furniture pieces will be the talking point of the event.
Using completely re-usable components, not only do the table centres look spectacular they are also much more eco-friendly than their large, floral display counterparts.
Table Art design and manufacture our products in-house so can be made to your own specifications including adding your own logo if required.
Using the very latest technology our latest table centres can be lit using DMX remote controls allowing you to individually change and control the colour of each centrepiece to your own requirements throughout the event.
To find out more about WOW Table Art, click here.